More of the Worst Bad Tattoos
Here's a new slew of bad tattoos to tickle yer funny bone in the worst way! They just go to show that stupid is as stupid does. Funny tattoos are rampant these days. Why do so many people think their drunken ideas are good.? Or why don't they save a little bit more to hire a good tattoo artist? Beats me. But put yer on this edition of crazy bad tattoos. You'll be glad you did… or not.
Taco… and far too many of 'em…
OMG! Your boobs are cross-eyed!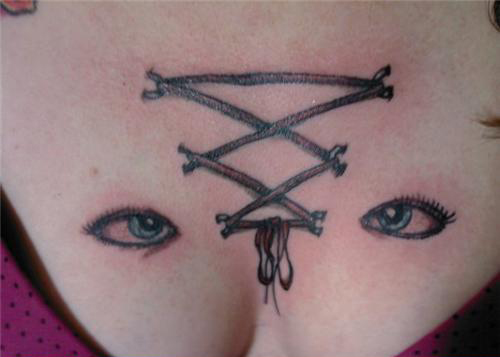 Hey… your foot's untied.
Guess who's not coming to dinner…
Look closely… seems they had to re-do this little gem to git'er right. Dang worth the effort!

I think ya missed a spot…
Wow! Jesus got the googley-eye! First I ever knew…
Just goes to prove… Even idiots have dreams…