The Worst in Bad Tattoos
Hunker down, kids! It's time once again for another rousing rendition of Bad Tattoos!  I would say the worst tattoos ever but you know there are always more of the funny and ridiculous to come. Just horrible, these ideas that people come up with… and some of the tattoo artists they hire to ink'em… well, the word skillful would not come to mind. So loosen yer belt and get ready for another hardy belly laugh so hard you'll shoot milk out yer nose!
Would I? Nope, Woody. I wouldn't.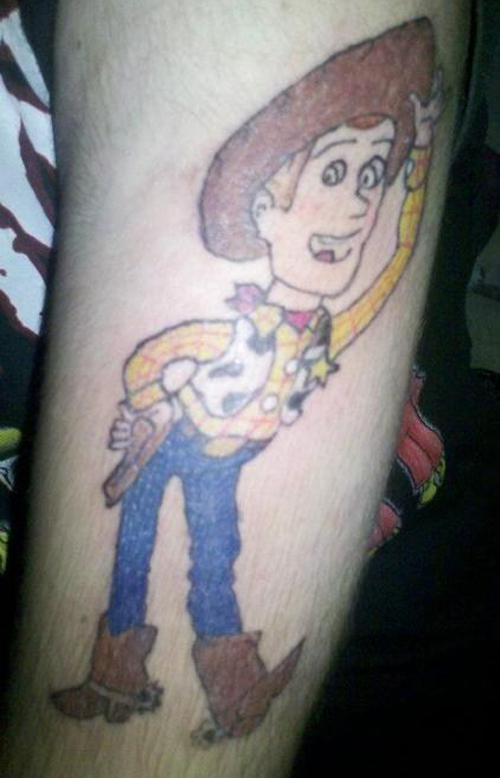 Hey! When did Shrek become a fireman?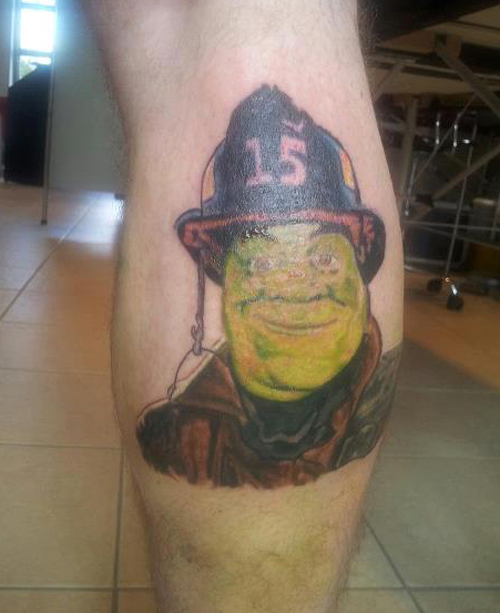 Be afraid. Be very afraid.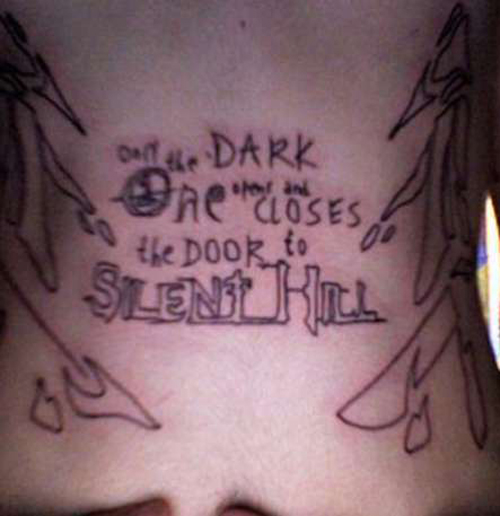 Ya think she's implying that she's a horny cow?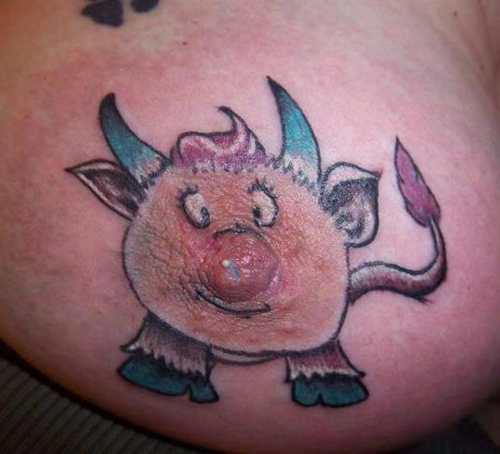 …and stupid.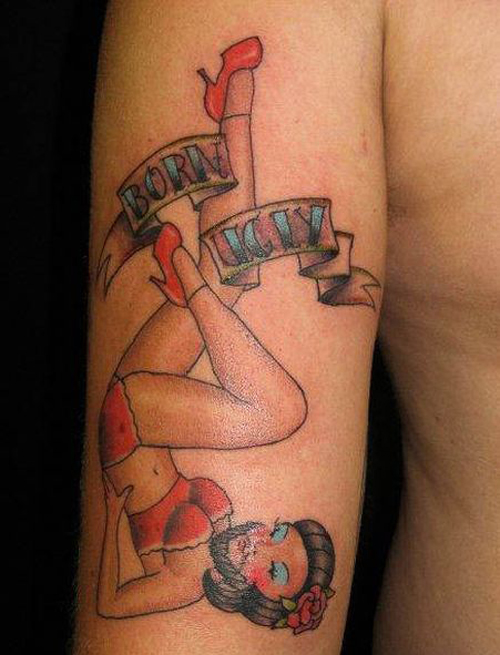 I know that ain't a Tat, but hell, that's SO WORTH SHARING!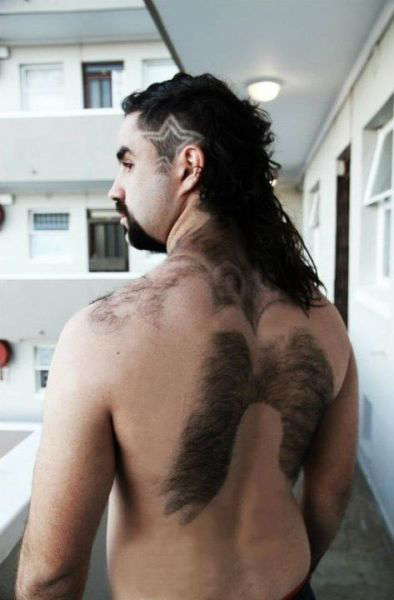 Pretty darn good!  But pretty darn scary!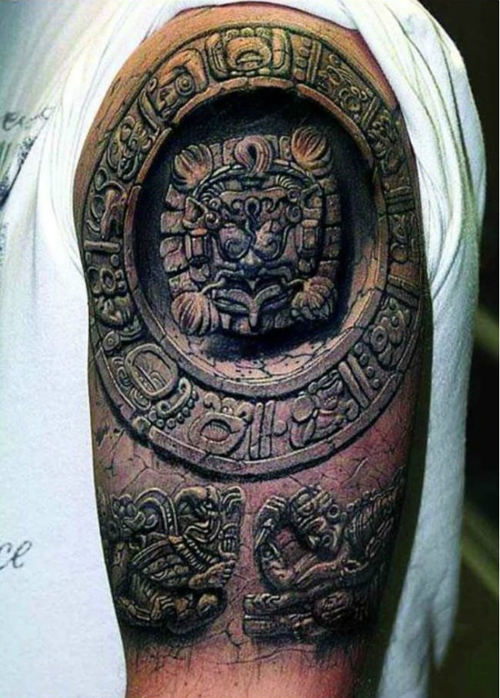 Somebody pulled a Dirty Deed with that one!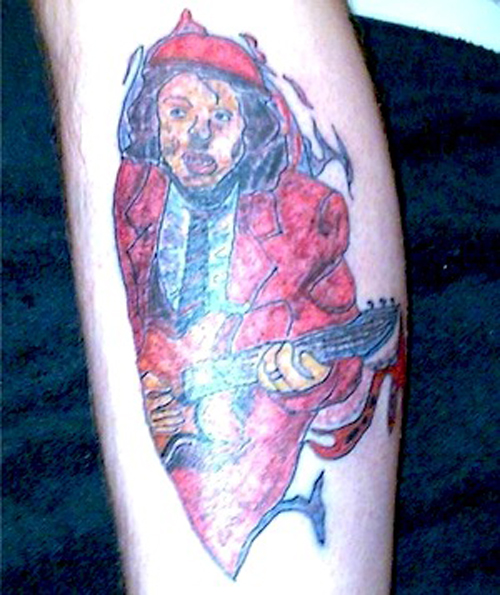 I hope he didn't pay for that.
A little A.D.D. are we?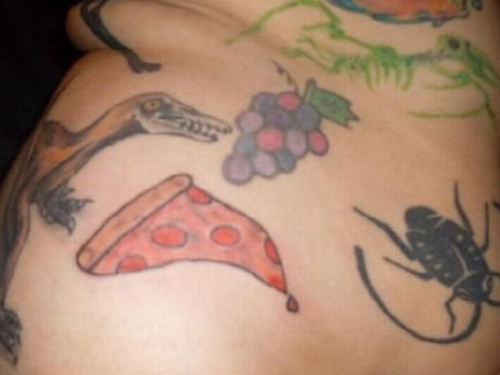 Okay… Let's start with the lips…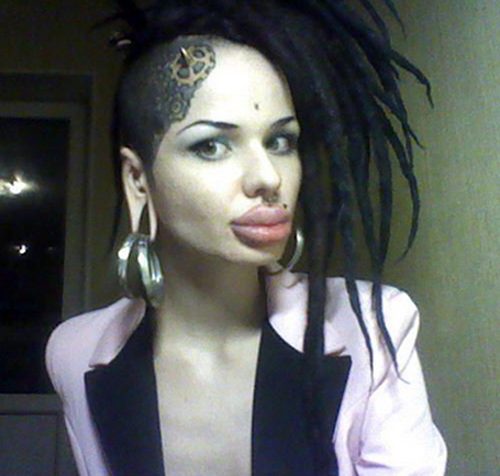 Shouldn't that say 'Flies' instead of 'Plies'?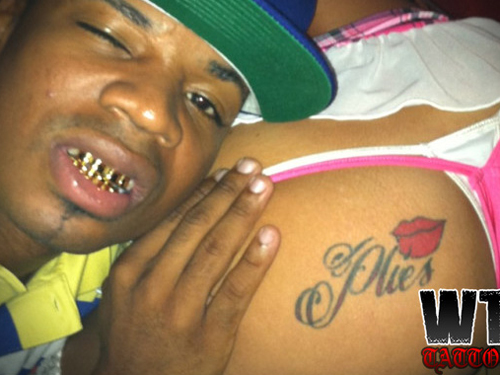 Somebody didn't love her dad too much.
Unless "Chois" is one of them fancy French words… I think he spelled somethin' wrong.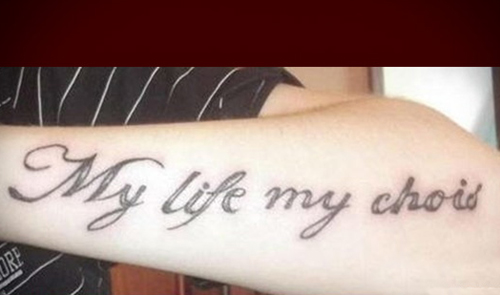 You are mad.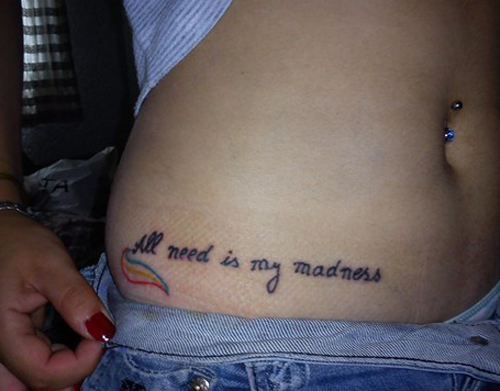 (Visited 2,046 times, 10 visits today)