Inky Dinky Don't
More of the Wort Bad Tattoos of the Ugliest Kind
Silly Wabbit. Gangs are for Kids.
Don't you hate it when your Tiffany Lamp somehow warps?
Wow. The nasty ear stitches almost seem pleasant compared to that darling face tattoo.
Uncle Fester as a baby.
Is that cleavage of the butt or boom squeezing the life out of Waldo?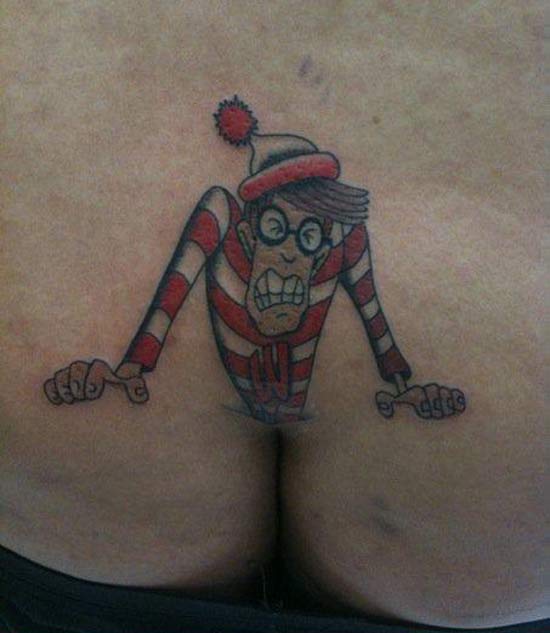 One more reason I'm a-scared of clowns.
Rat Fink Stink.
Attack of the Boner Brigade.
Stretch the skin? I'd kinda bunch it up to cover that thing.
He shoulda steered clear of that one.
The inking is nice. The canvas… not so much.
Shine Bright like a Diamond… Shine Bright like a…
For your own safety, please remain south of the Mason-Dixon.
Live. You Are Life… Die. You Are Dead.