Dumb Ideas. Icky Inkings. Life-long Regrets.
Bad Tattoos of the Worst Nature
Swagalicious!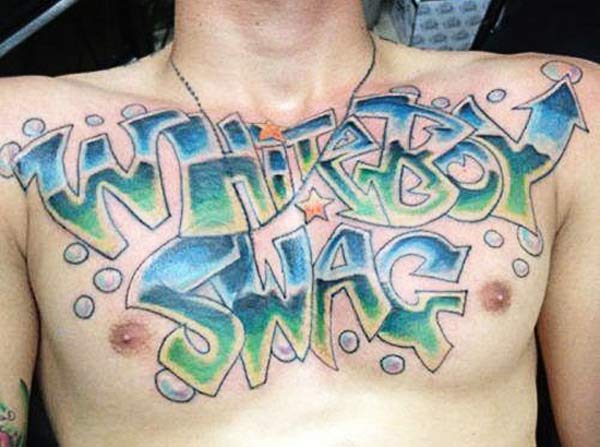 Is he biting his lip in a sexy, flirty sorta way?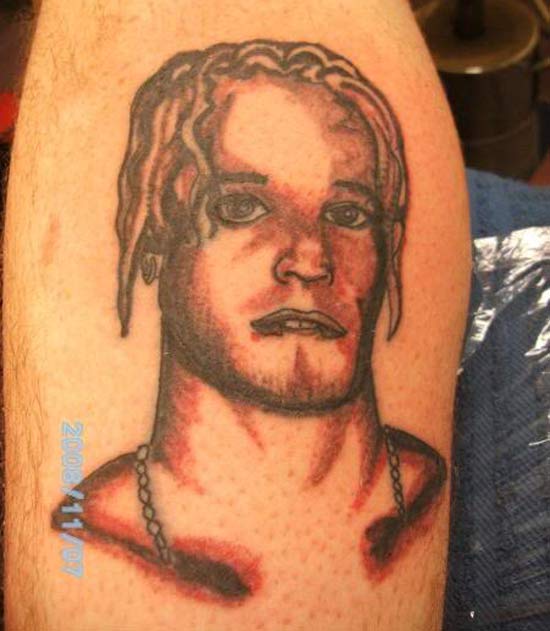 That's… nice… But maybe you should haven't been so subtle.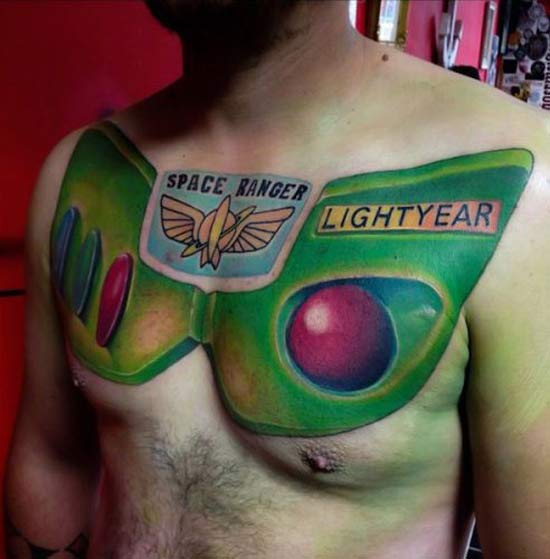 Looks like someone needed a hug.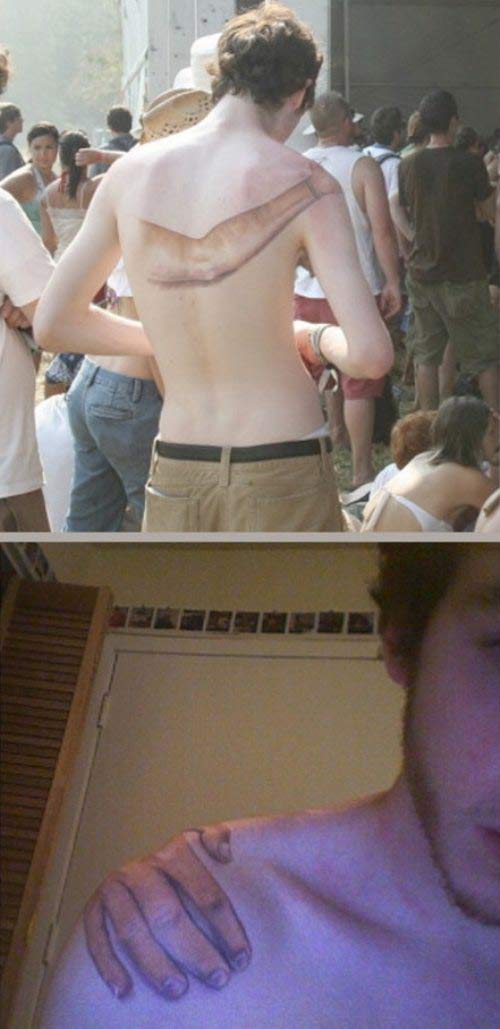 "She tattooed like a Wrecking Ball…"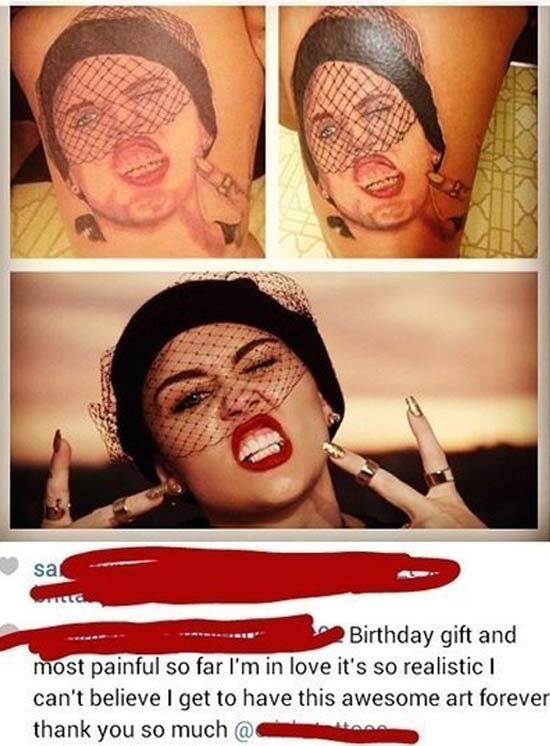 I guess they like Susan… and the 1980s.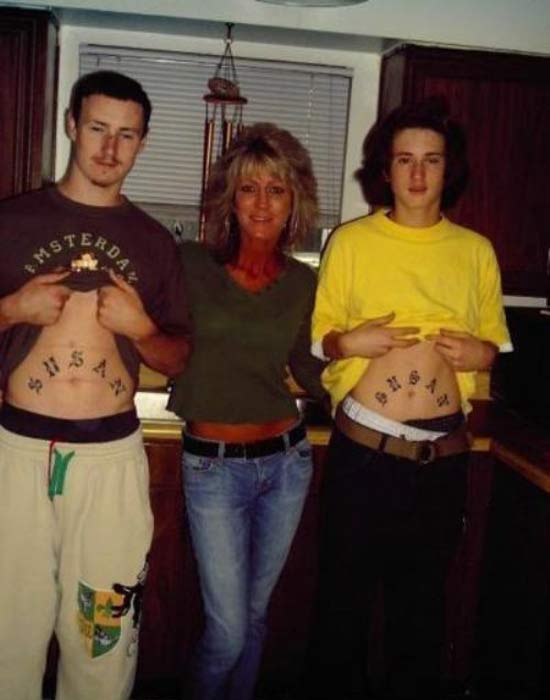 Wow. Jesus has Moobs!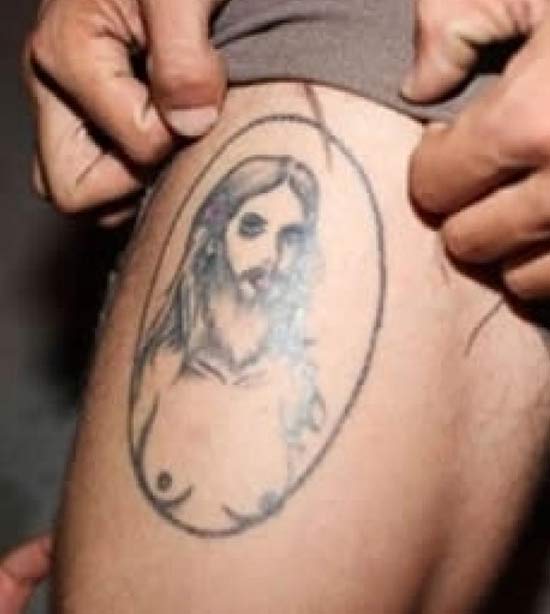 Enough is enough. Or does that say erough?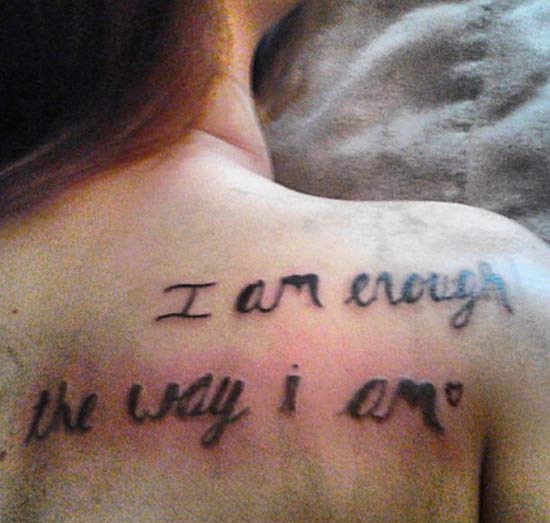 I'd cry, too.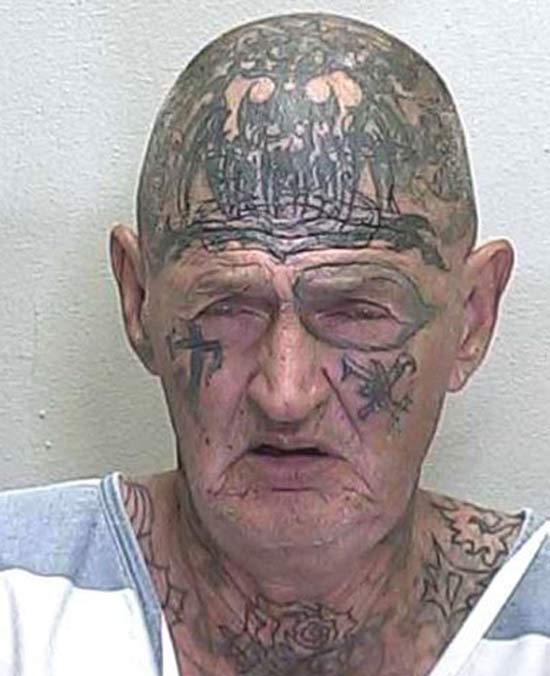 It's good to belong… but not necessarily to Mike.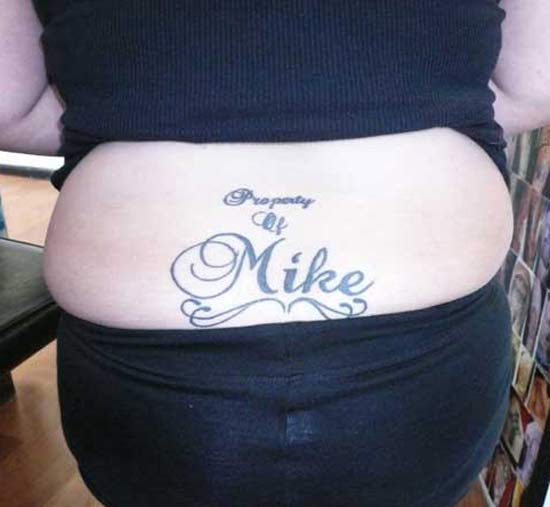 Cool. A Tattoo of Tattoo. I like that.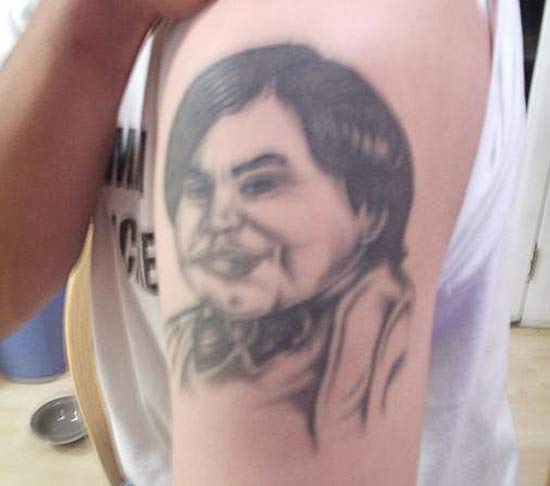 Oh, my poor Tristen, angel! Sorry, you lost so many fingers. Table saw accident?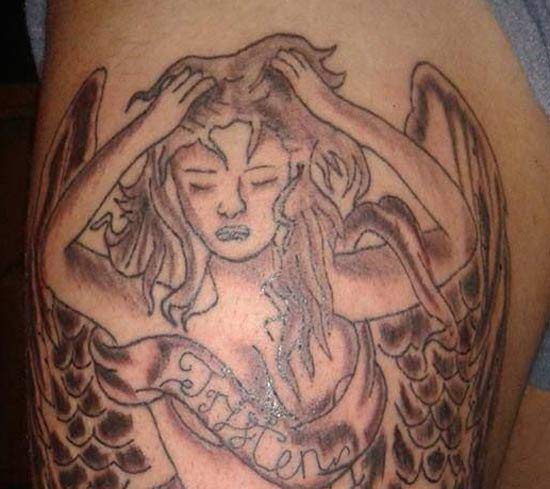 $500… is that an hour?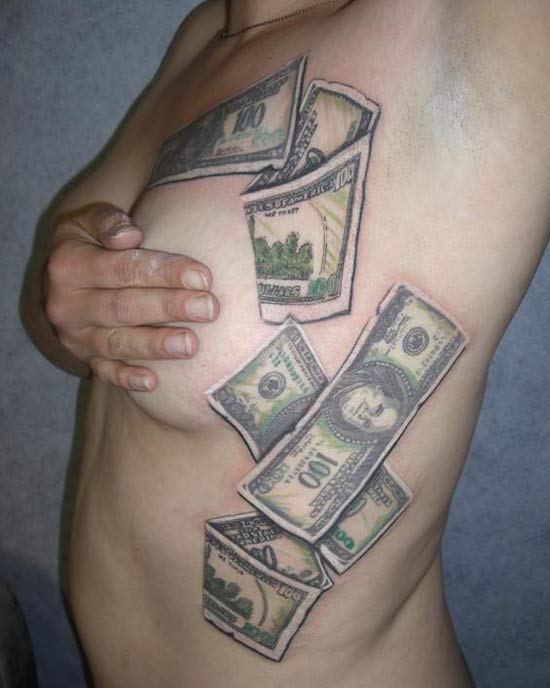 I hope you found your pen.