15 Funny Wedding Photos & Crazy Ideas
That couldn't have ended well.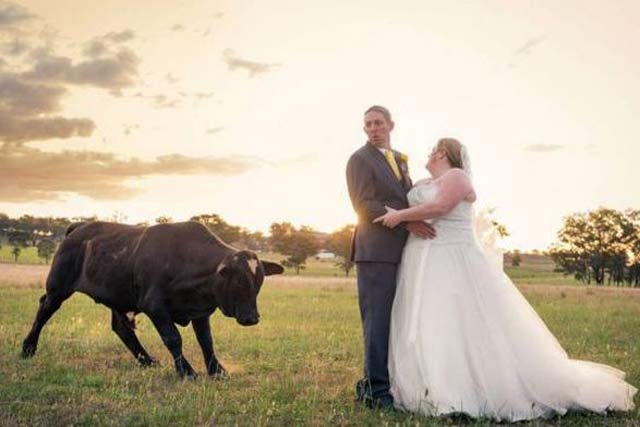 Vintage 1950s Bride & Maid of Honor.
Ya think he's unplugging her phone charger?
Everyone said she was crazy for marrying him.
Creepy Cool Vampire Wedding.
Yes, she's quite a catch!
I think that's why they had to get married.
In honor of the 132 cats she'll someday own.
Classic 1970s badass tuxedos.
What do you think of a pizza reception?
Obviously the youngest girl isn't impressed by the Man of Steel.

Rad!
LoL! Lightweights.
Classic.
"Awesome father! You made that scripture your bitch!"