Good ideas gone bad. Bad ideas gone worse. Terrible tats that'll last forever.
Bad Tattoos ~ Will they ever end?
Is it just me or does that baby look embarrassed to be there?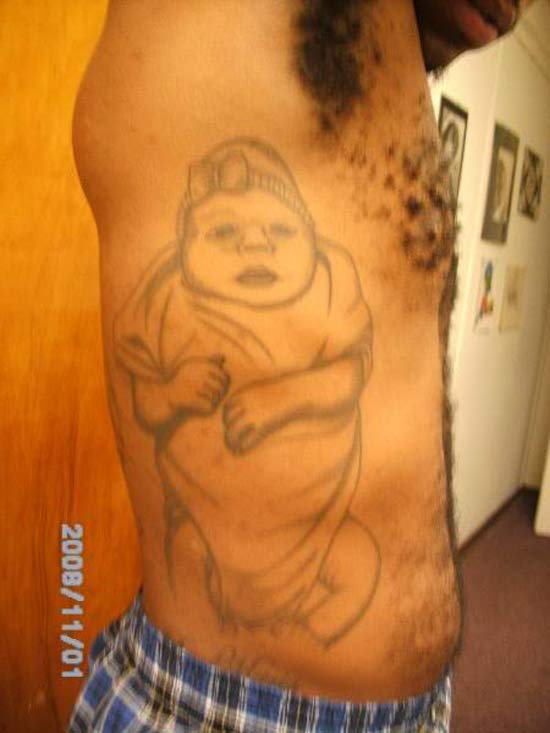 Nothin' like a good quote from Lilo & Stitch.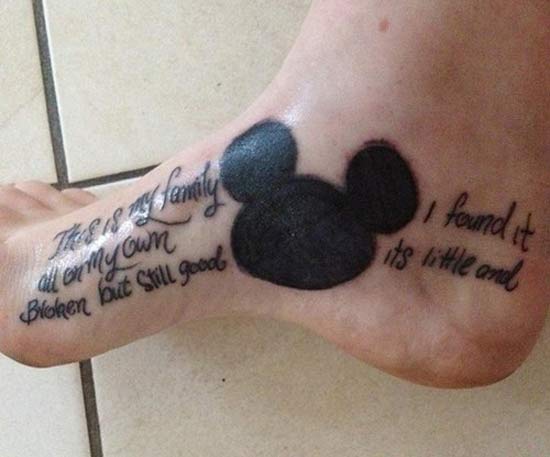 Who ya gonna call?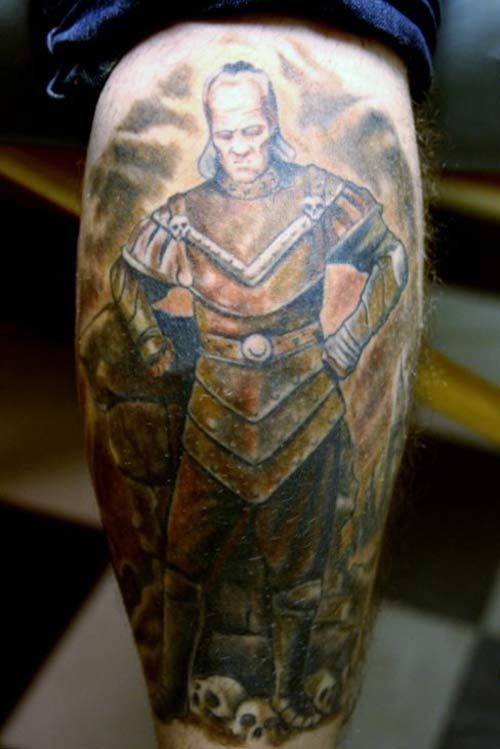 An American Indian King Tut? Really?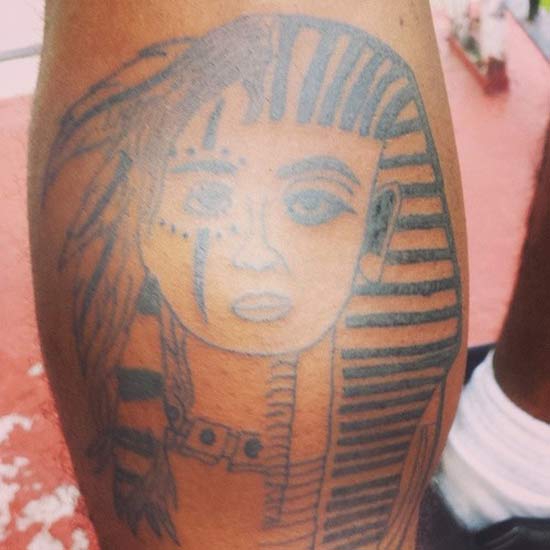 Nailed it!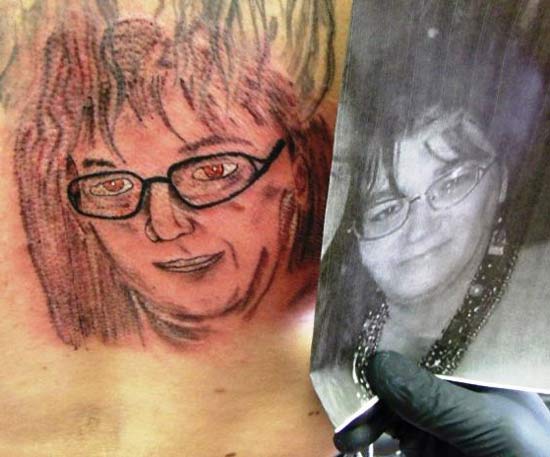 Is that Danica Patrick coming down the stairs?
Cut your mullet. Tat one on.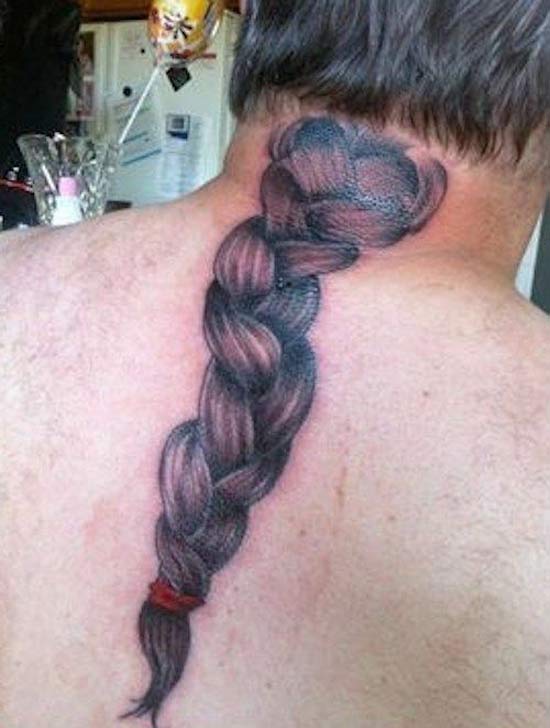 Not tonight. I have a headache.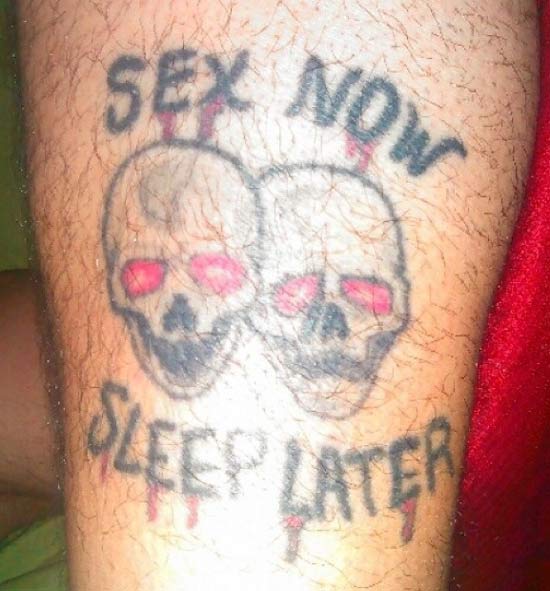 Keep on truckin', Stormy.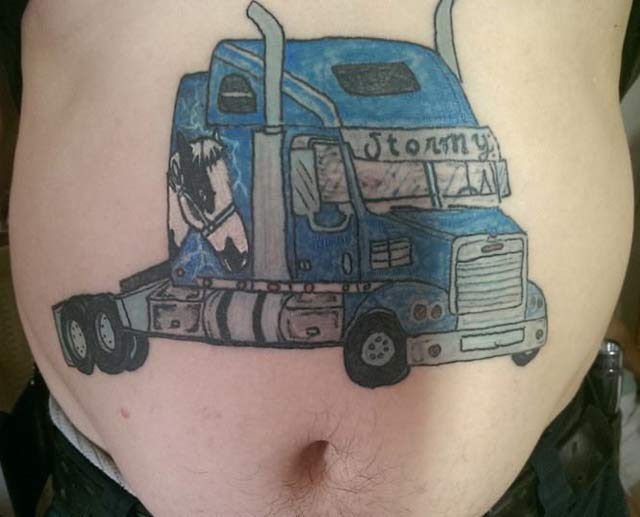 What? Showing us the inspiration on your somehow makes it more legit?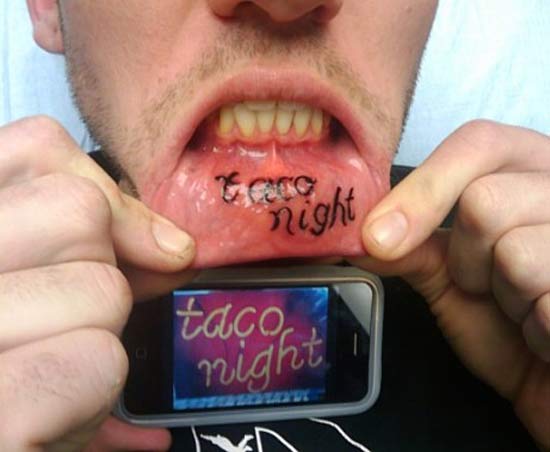 What do you see? I see two Ruffles Potato Chips shaped like dolphins with hard-ons.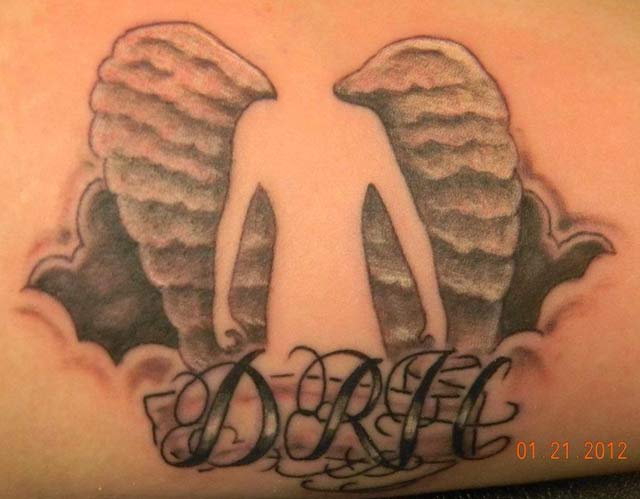 Well, seeing that it's on your butt… you got the brown right.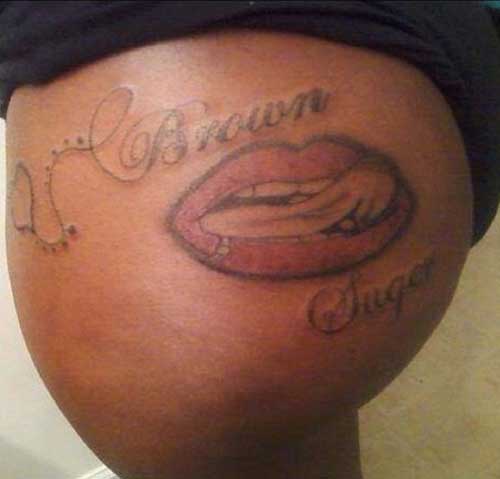 The works not bad, but what's creepy is, they way your face's face is looking, it would always be staring at my boobs.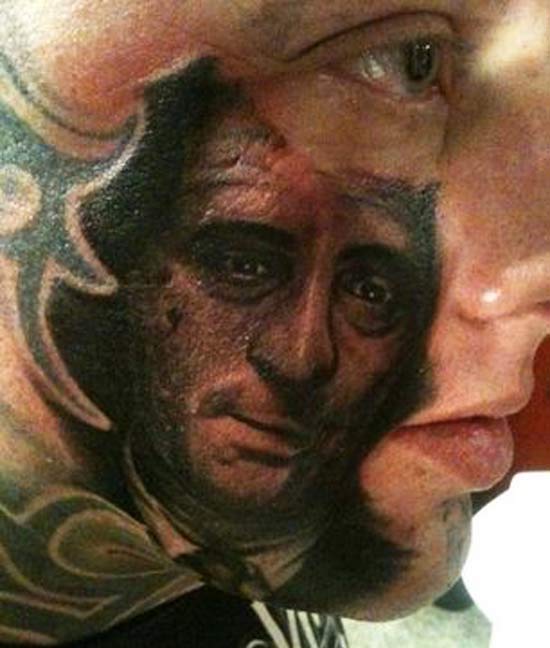 You've made a belifer out of me.